​​​​​​​
Concept
: The Chocolate Room is a café curated specifically for chocolate lovers. All the items on the menu contain a signature chocolate ingredient. These items include cakes, muffins, donuts, waffles, shakes, ice-creams, chocolate pizzas, and several other unconventional chocolate recipes. This place is a fantasy land for chocolate lovers.
Design Problem:
 The challenge is to create attractive assets for social media marketing since it is the fastest medium to reach out to the target audience- Millennials who love chocolates and are looking for cool spots with a vibrant ambiance to hang out with friends.
Design Process: 
Before designing, I did research on the correct template sizes for various social media elements like the Facebook cover photo, Facebook banners, boosted advertisements, Instagram posts, and video stories. 
I collected attractive images of chocolates that would entice the audience to visit the website. These selected images reflect the variety of items on the menu.
Logo:
For the logo, I created about 20 initial different concept sketches from which I selected a final design.
​​​​​​​​​​​​​​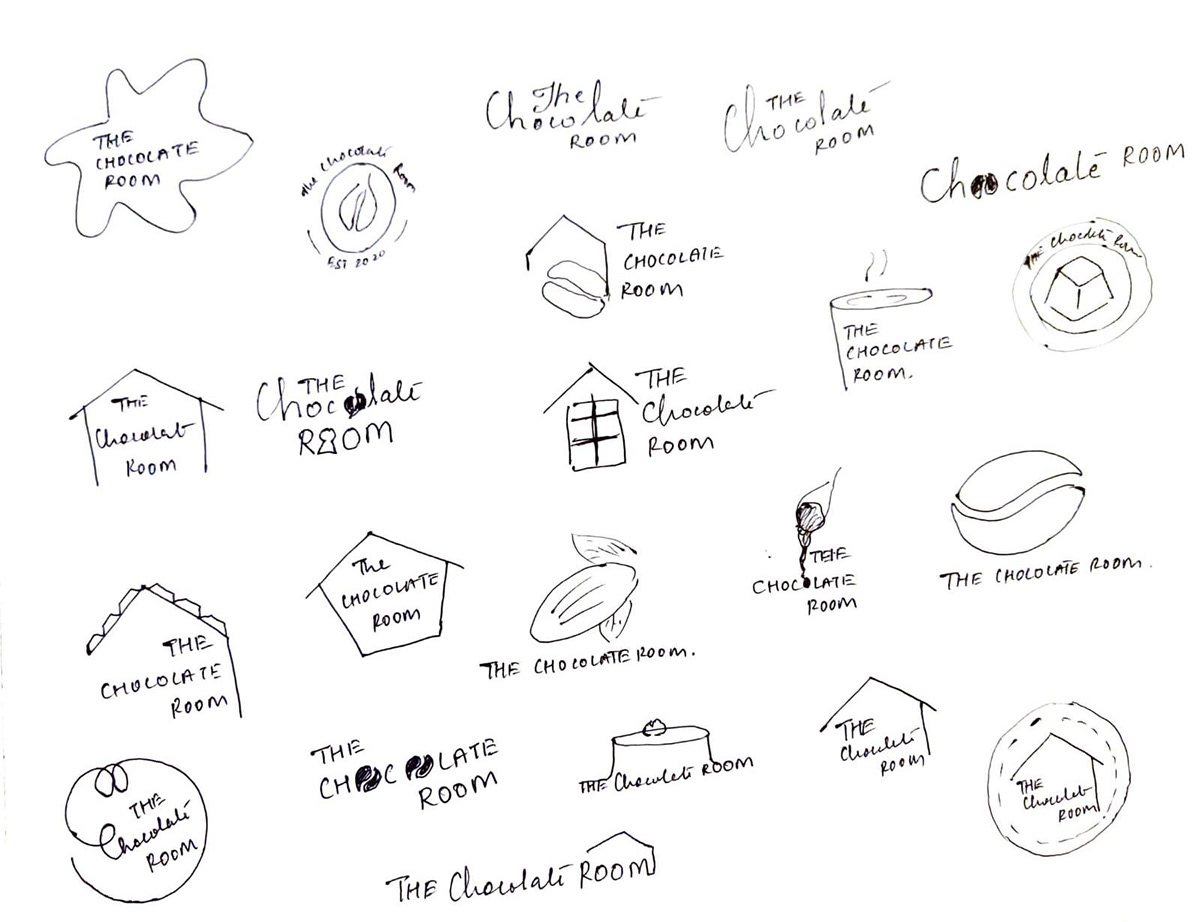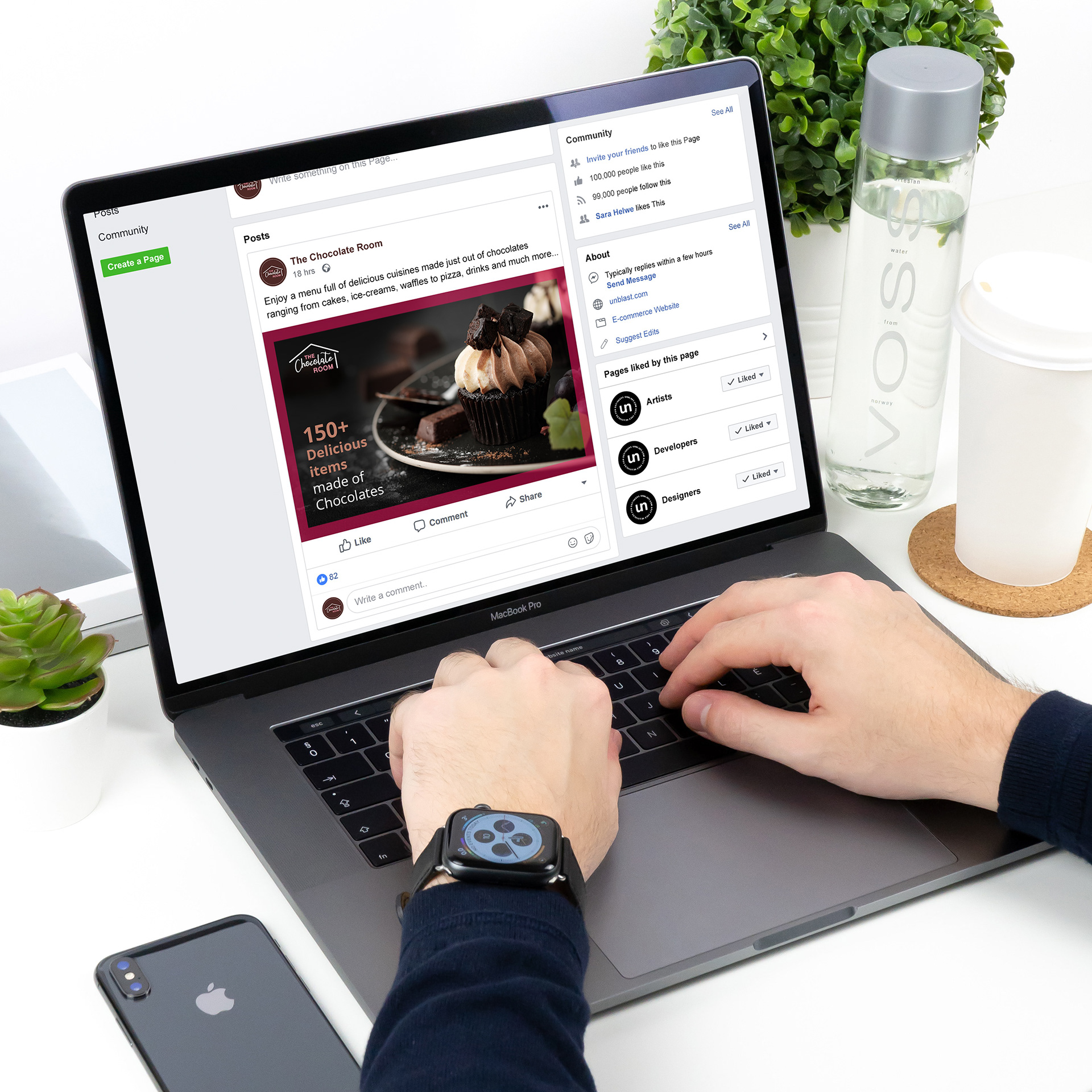 For the Facebook and Instagram ads, I have included promotional offers. This would greatly help boost the creation of a customer base.
To make the social media campaign more engaging and interactive, I have included provocative questions that prompt users to respond through comments and likes.  
Design Solution:
 The overall look and feel of the designs incorporate a chocolate theme. The final product is high-resolution social media marketing assets that are very appetizing and "mouth-watering." These assets are designed keeping in mind various mobile platforms and devices.
Software:
 Photoshop | Illustrator 
​​​​​​​
mockuptree.com | vecteezy.com | freepik.com